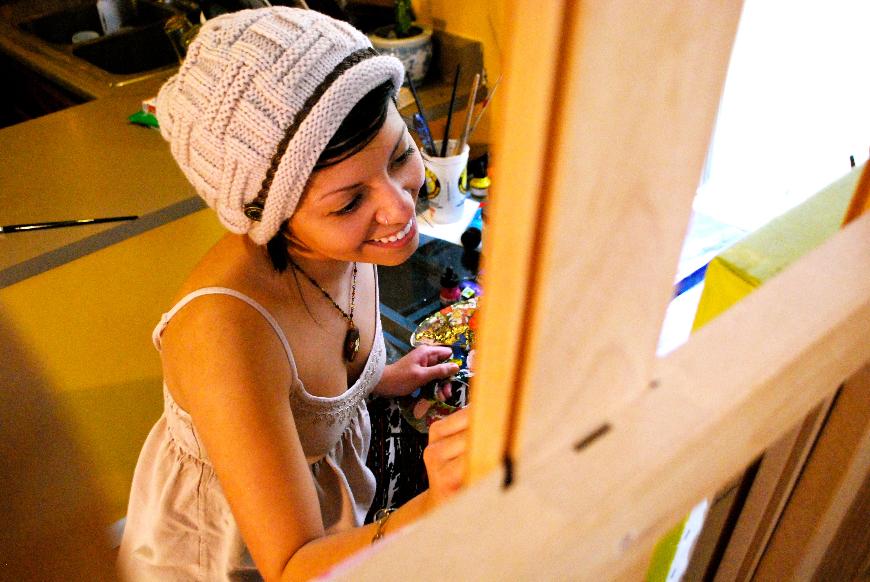 Allison Pickett, a native of Memphis, is a working artist and art educator living in Denver, Colorado. She graduated from Lambuth University summa cum laude in Jackson, Tennessee in April 2011 with a Bachelor of Science degree in Visual Art Education with a focus in 2D drawing/painting. She received several awards throughout her undergraduate experience, such as Dean's List recipient, Rising Star recipient, Who's Who in American Colleges and Universities, Lambuth Scholar in the School of Arts and Communications, and the Patty Proctor Oeur Award. After teaching elementary art in Knoxville, Tennessee from 2011 until 2014, Allison decided to make the move to Denver to continue pursuing her career in art education.

Allison's work has been featured in several group and solo shows featured in the Denver's City Hall venue, Epernay Lounge, Sol Shine Art Gallery, UT Downtown Gallery, Lambuth University, Knoxville's Bijou Theatre, the Arts Council of Oak Ridge, the Chop Shop Hair Studio, the New Horizons Shows at the Ned McWherter Center, and YoLo restaurants throughout West Tennessee. Allison currently teaches pre-kindergarten through fifth grade art at Ashley Elementary, a public innovation school in the east side of Denver, where she focuses on multiculturalism, technique, and conceptual thinking as taught through visual art.

Greatly influenced by her head studio professor and mentor, Lendon Noe, Allison's work includes acrylic painting, charcoal and graphite drawing, mixed media, printmaking, bookmaking, and fiber arts. Her primary media are acrylic paints and ink. Allison's art often addresses the organic beauty of women and nature.